Greetings from the whole team, all of whom continue to thrive, including our facilitator, Leopold Diouf. (below is his family, after morning worship)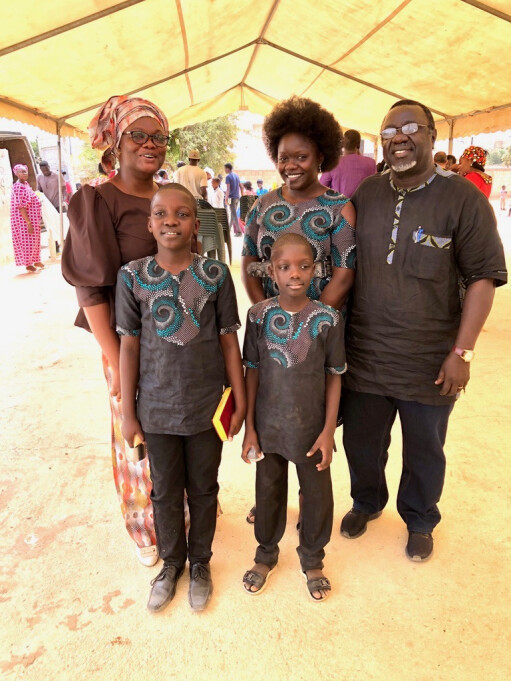 Today was a day of worship and travel.
We started the day at the John Huffman School, a Christian school that our church supported in its construction. It also serves as the worship home for the church plant of Eglise Evangélique, but today it hosted the annual interdenominational service of 7 Protestant congregations (Thiès now has 9 churches, up from 2 when we first visited there 25 years ago).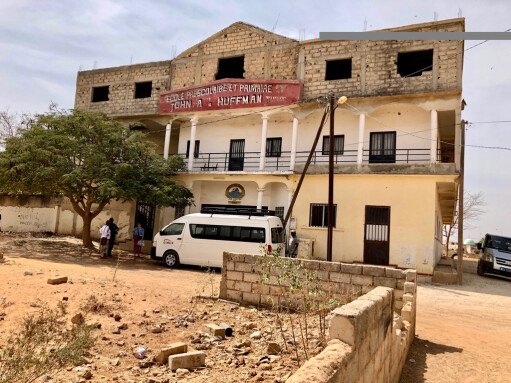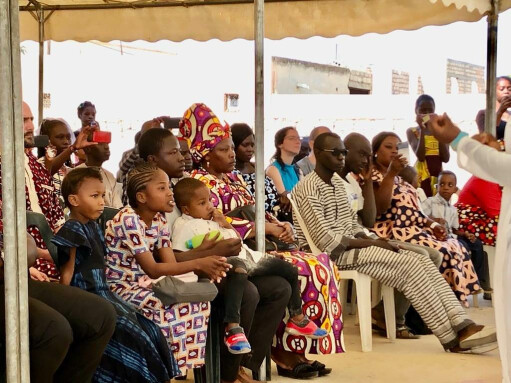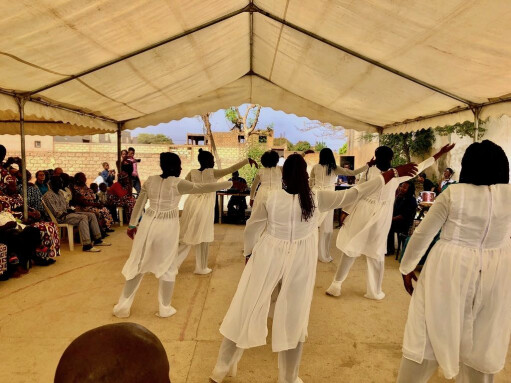 The 3-hour outdoor service had a theme of "unity" and was also a communion service. Afterward we connected with a number of old friends and tried to affirm some of the church leaders before heading north toward St. Louis, the French colonial capital of the country until 1958. We are here to visit the Yoonu Njub ministry ("Way of Righteousness") driven by Feluine and Malick Fall, both of whom have visited Lake Grove over the years. More about that tomorrow!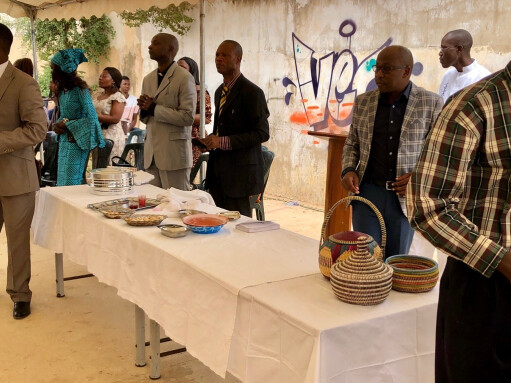 Graig, LuAnn, Dave & Julie.