This was a highly anticipated day for us, "the return to Lake Grove Land."
So much could be written here, but you will have to wait for our report March 29. For now, we'll let photos speak for themselves, with only headline-style reportage!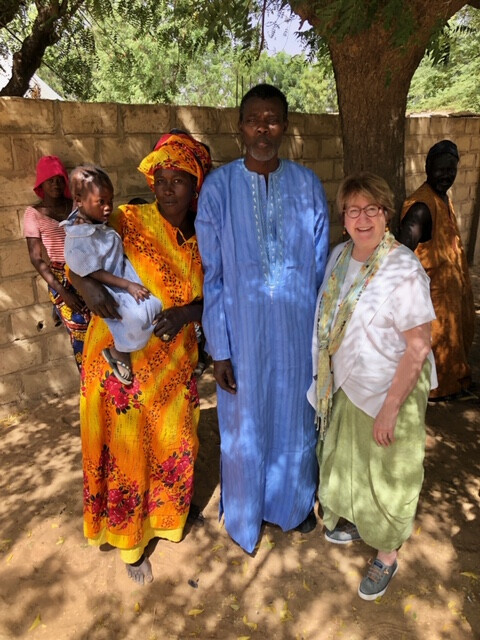 First stop: Badar Gueye, at the home of Kahdim Gueye.
Khadim seemed as thrilled as we were, and we were surrounded by his growing family (3 wives and 10 children); we were also able to visit his ailing father. Badar Gueye looks prosperous, almost unbelievably transformed from mud & grass huts to brick and stucco structures. The beautiful mosque begun in 2006 is now fully functional. Khadim loves Lake Grove and sends his greetings to all who remember him.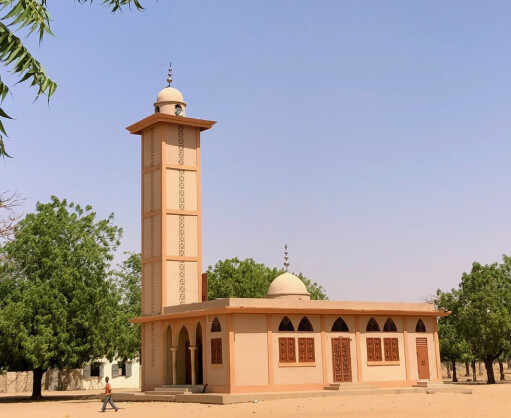 Second stop: Keur Makhali, site of the former Lake Grove Community Center. The school and community center look a little worse for wear, but still bear the Lake Grove name. School is functioning fully, community center "obsolete" after the formation of Kollore Gui, is now used for teacher housing. Gora & Salla Gueye visit.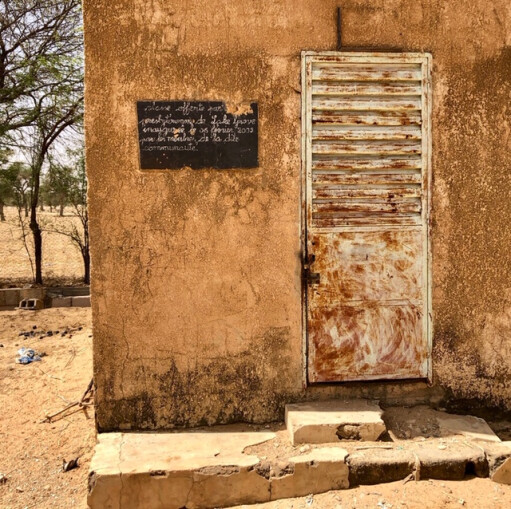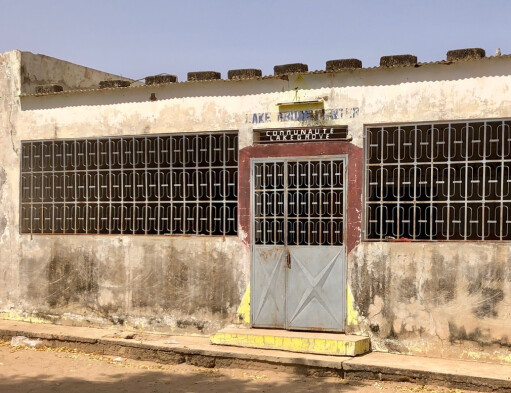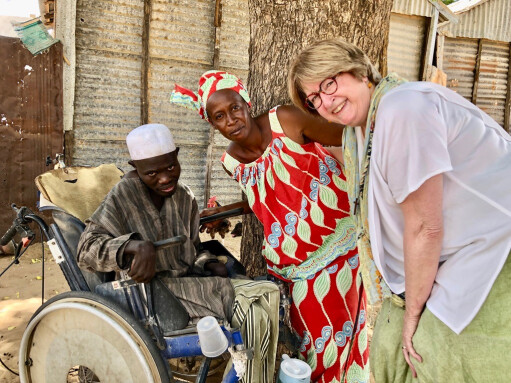 Third stop: a visit to Binta Ba and her family. Though much of the stigma for their disabilities and deformities has been alleviated, our visit was deeply appreciated. Plenty of hugs, touches and prayers. They were also grateful for the gifts we left.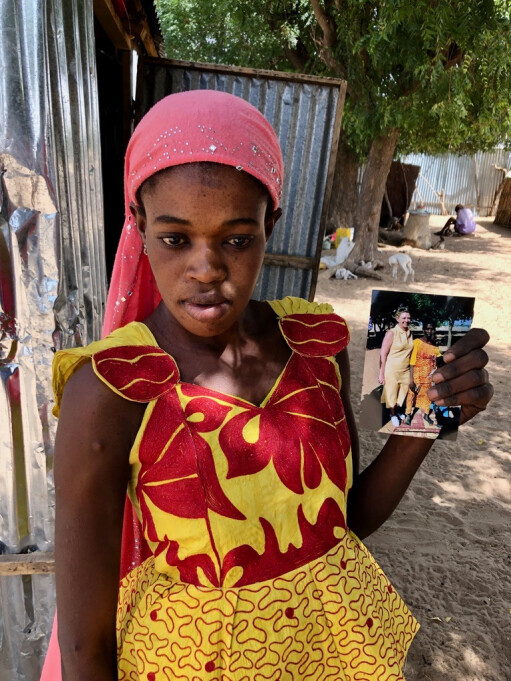 Fourth stop: Darou Fall, at the home of Cheikh Fall. Even at advanced age, Cheikh's energetic greeting ("Heeeeey!!", outstretched arms, big hug) gave us all a lift. He hears well, moves carefully but without assistance, and though he has ceded Federation leadership "to the next generation" (nodding to Khadim, who stayed with us), he continues to lead his village. When I asked him if he'd grown up with the huge community tree outside his residence, he said, "That wasn't there when I was born."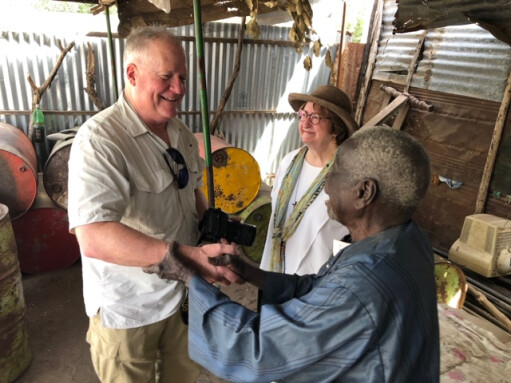 Fifth and final stop: Baba Garage, Christian Center staffed by two missionaries from CAPRO. Extended discussion with Albert and Martin, as well as Biram Ndoye and Ousmane Diouf from the Kollore Gui leadership. A provocative conversation.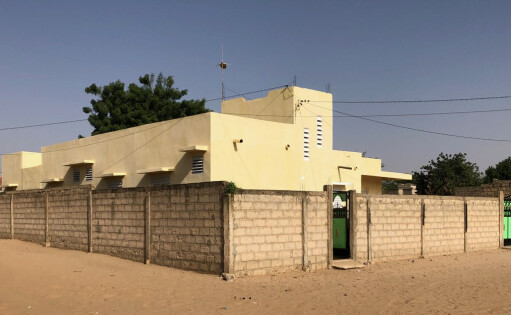 The growth of the villages ("People who left when it was hard are coming back again") along with the obvious growth of prosperity were very encouraging. Over and over we were asked to return more regularly: "We are fine and we are self-sufficient, but your encouragement and counsel are still needed."
Another amazing day—and very tiring: it was over 100 degrees. Debriefing and continued discussion via social media and through Leopold will yield info helpful in determining what this all means!
Nalen Yalla defal jàmm! ("God bless you all!")
Graig, LuAnn, Dave & Julie.