Na nga def? ("How are you?"). Nun lanu jàmm ci Senegal. ("We are fine in Senegal.")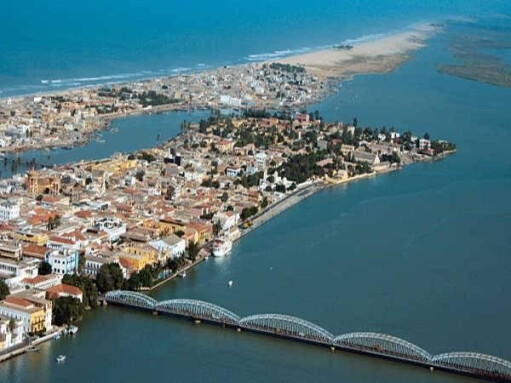 Today we find ourselves on an island in the middle of the Senegal River, with just a narrow spit of land separating us from the Atlantic Ocean. We are also within sight of Mauritania to our north. St. Louis retains a strong French and Portuguese colonial flavor architecturally, and because of the waterways, is sometimes referred to as "the Venice of western Africa." We are here to visit Feluine and Malick Fall and their amazing ministry to Muslim girls and women, as well as their evangelistic radio outreach. The government-recognized over-arching name for the Falls' multiple ministries is Yoonu Njub, or "The Way of Righteousness."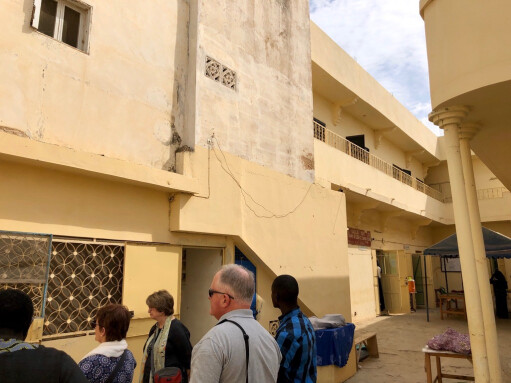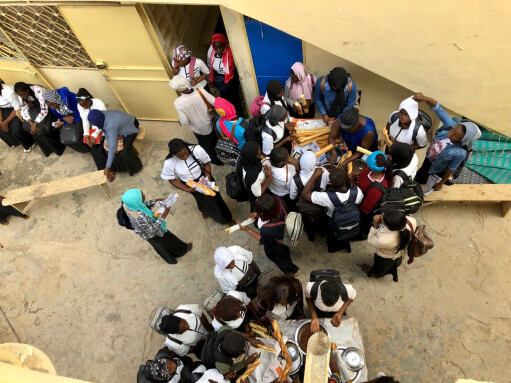 Since purchasing an old building that had been a bakery in 2006, they have added on repeatedly so that they have tripled or maybe quadrupled their space. They have a comprehensive school and home economic program for over a hundred female students. The program not only offers an accredited education, but it prepares them for employment and exposes them repeatedly to the Gospel during their 3 years (typically) with Yoonu Njub.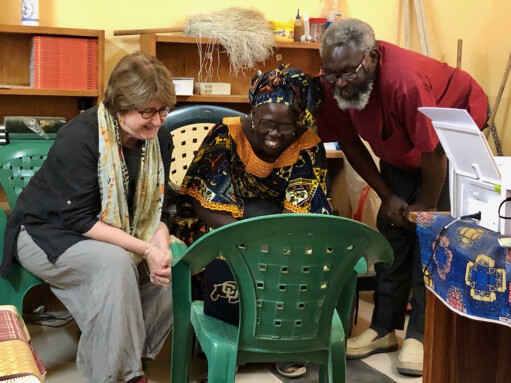 Feluine is the heart and driving force behind the school, while Malick is the speaker and radio minister. His 100-episode radio sermon series in Wolof is broadcast over multiple radio stations and has led many people to Christ. The Falls are inspiring people to be around, and they begged us to consider expanding the level of partnership with them by sending short-term teams to volunteer at the facility. We have heard about their ministries when they have occasionally visited Lake Grove over the years but seeing it first-hand was impressive. The style of ministry fits well with Lake Grove's understanding of Mission Outreach.
An unexpected ministry connection for Lake Grove is Yoonu Njub's support of the "Days for Girls" effort, fabricating reusable feminine hygiene products for young women in developing nations. Several women in our own congregation sew for this program, and they would have loved to see these women at work. We'll share the pics with you, Carolyn and Edith!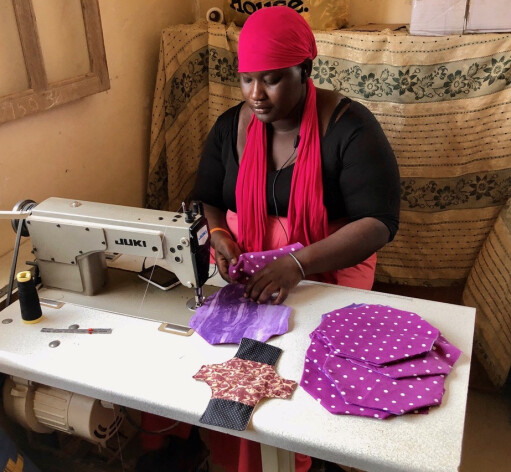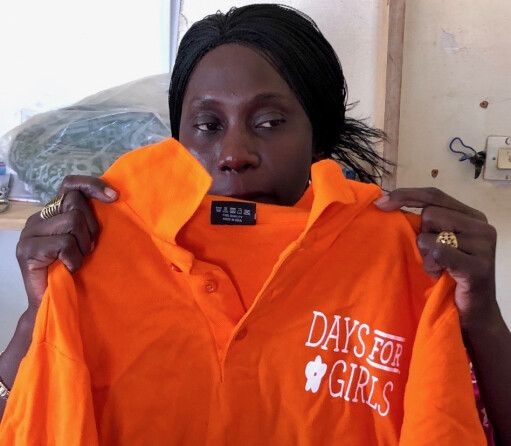 In the afternoon we were able to take an historical tour of the island, and also to connect with a young man named Omar, who was sponsored by the Flach family for 15 years and now studies Law in St. Louis.
Nalen Yalla defal jàmm! ("God bless you all!")
Graig, LuAnn, Dave & Julie.