Dear Friends of Senegal at Lake Grove,
Our days are full and the joy is great. God has used LG's presence in Senegal over the past 25 years to move many things forward work. We are grateful witnesses of many affirming reports.
SATURDAY was spent with 3 major check-ins; at the Barthimèe Hospital, and then at the homes of Sylvie Diouf and Lamine Gueye and their families. In each case we heard reports of great progress.: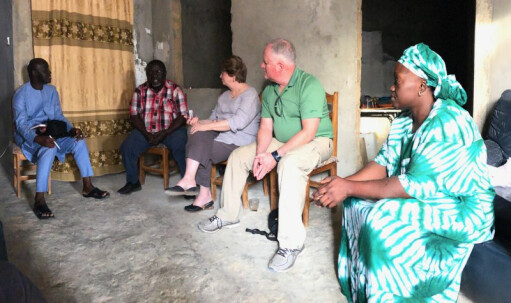 Barthimèe – We learned from one of the doctors (Umberto) and also the director (Dr. Adamson, originally from Zambia) that Barthimèe has not only risen to hospital status, but is highly respected and playing a major role not only in the region but really in the whole country. The appreciation from these medical professionals was extremely gratifying. God is good!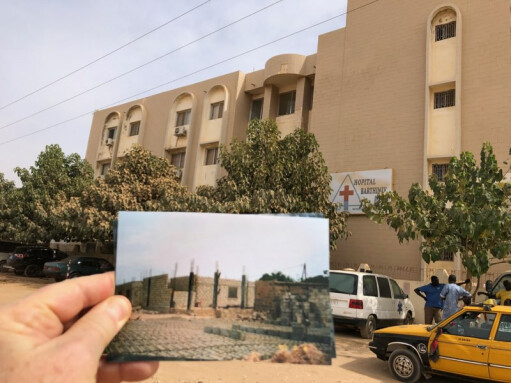 Sylvie Diouf – what was intended as a visit of comfort to the widow and family of Adama Diouf grew into something more as we visited the Protestant seminary not far from their home, a dream of Adama that became reality before his untimely death, and then stopped at his grave site to pay our respects before visiting Sylvie. It was deeply moving to stand at the grave and in one direction see the seminary he helped found and in the other direction see Sylvie's home where she is also now dreaming of future ministry opportunities on the property. Sylvie is well supported by her family from 3 generations – her parents, sister and brother, and her children. We were assured by her father that "we are fine; we take care of one another," including a subtle assurance that they are financially OK. And the fact that Sylvie is dreaming of new ministry opportunities tells us that after one year of grieving she is ready to look forward again. God is good; greetings from Sylvie!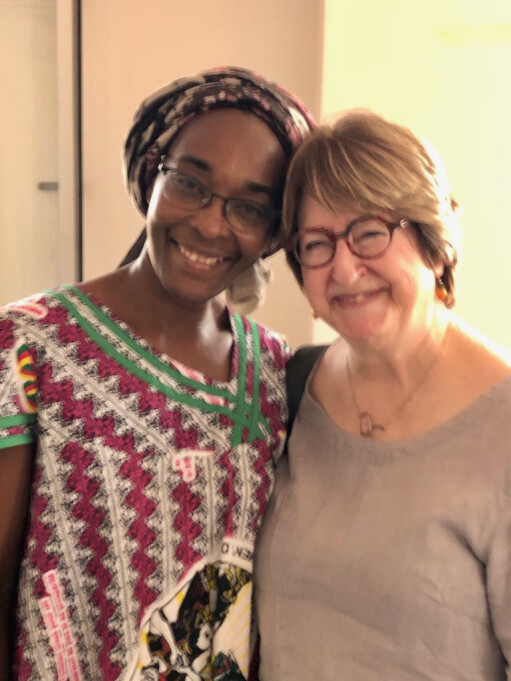 Lamine Gueye – Lamine and his wife Fama were effervescent as we visited their home. Later we continued the conversation as Lamine joined us for dinner at "Massa Massa," a restaurant known to several GoTeams over the years. Lamine taught for many years in the villages, then for several years in Thiès, and now he trains teachers instead of teaching children himself. The focus on education in the villages has led to a cultural shift, je said, because many of those children we sponsored and stressed school attendance with, have done well in school and continued on to higher education. So kids "dream bigger" now; they know that university learning is a real option now, and that they can shape their own destinies if they apply themselves. Lamine named several examples of kids we know who are succeeding in college and subsequently in their careers. God is good; greetings from Lamine!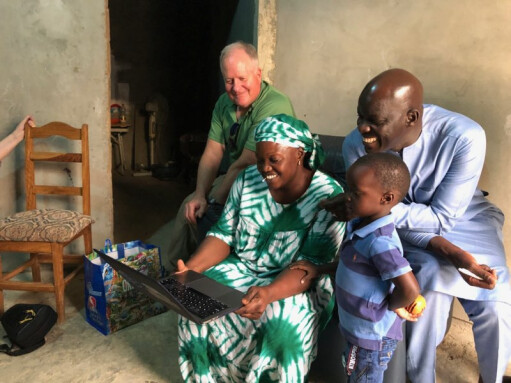 We are praising God for the positive news we are hearing. People continue to appreciate Lake Grove's impact on the region. Stay tuned for reports about Sunday and Monday. Those who care about Senegal will appreciate updates on other familiar friends.