The sound of Muslim prayers awakened me early this morning as we prepare for our first day of service and reconnection in Senegal, nine years after the church's last visit.
We arrived at 9 pm last evening and were welcomed by our old friend Leopold Diouf, who has coordinated our schedule and lodgings for this week. Leopold is known to a number of people in our congregation, not just Senegal travelers, because he has visited Lake Grove several times over the years."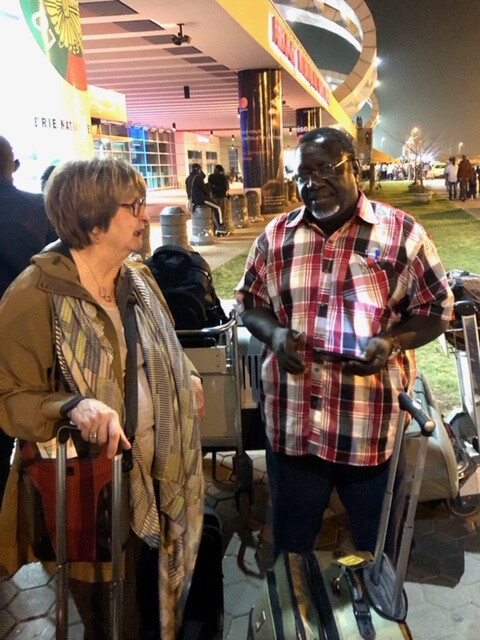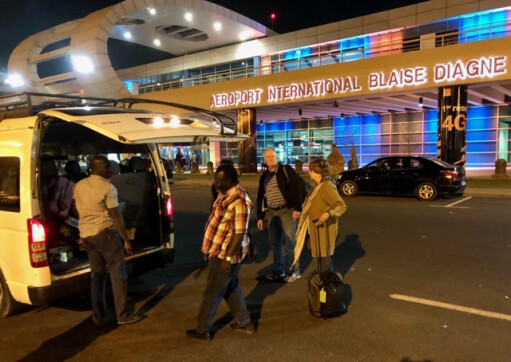 "With the help of our driver and new friend Abbas, we loaded up the van and headed for the city of Thiès (pronounced like "chess"), which has often been our gateway to ministry "in the villages" and to the regions south of here where our sponsored children lived. It was late and we were tired, so we headed straight to bed after checking in to our hotel, the Magic Croissant."
"Today we will get oriented over breakfast, exchange money, and make a few initial visits, including the growing Protestant church here ("L'Eglise Evangélique"), the Barthimée Clinic, and to Sylvie Diouf, widow of our dear friend Adama Diouf, and their family. We will bear Lake Grove's greetings, in the name of Christ, everywhere we go."