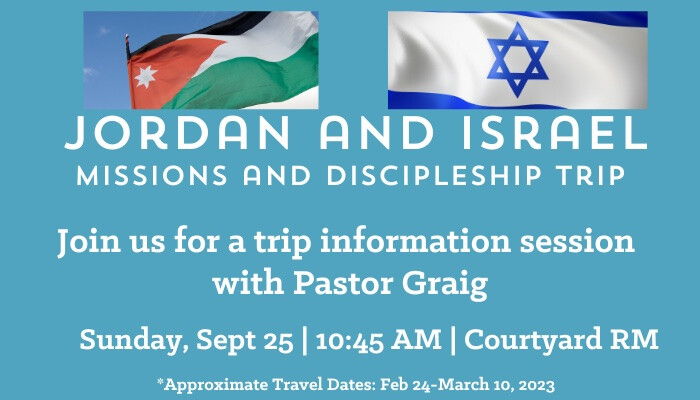 Sunday, September 25, 2022
,
10:45 AM - 11:30 AM
Come consider a trip to the biblical lands of Jordan and Israel-Palestine ( tentative dates are Feb 24-Mar 10, 2023).
Join Pastor Graig for this unique combination of Missions & Discipleship: a week with mission partners in Jordan, serving Syrian refugees, and then cross the Jordan River into Israel for a week in the footsteps of Jesus. The team is forming fast. Come learn more Sunday, Sept 25, at 10:45 AM in the Courtyard Room.