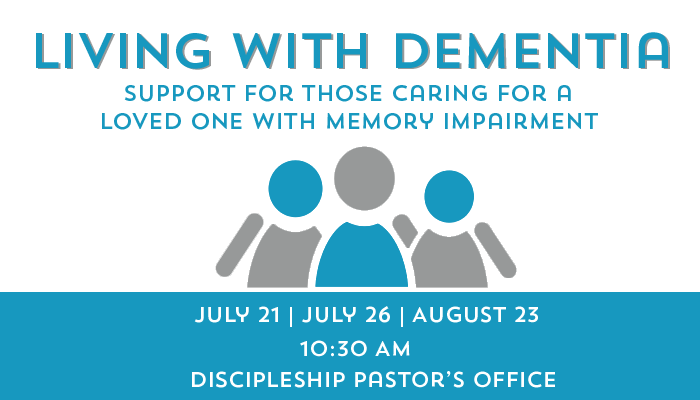 Every Tuesday, from 04/05/2022 to 08/23/2022
,
10:30 AM - 11:30 AM
Lake Grove's Living With Dementia support group provides a safe space for care partners to make connections, provide mutual support and exchange information with those who are being challenged in a similar manner as you and your loved one with dementia or mild cognitive decline or impairment. Hosted by Sharon Evers who will provide support, prayer, guidance and resources.
Summer meeting dates:
Tuesday, June 21 at 10:30 AM
Tuesday, July 26 at 10:30 AM
Tuesday, August 23 at 10:30AM
Location: Discipleship Pastor's Office
Click HERE to register!