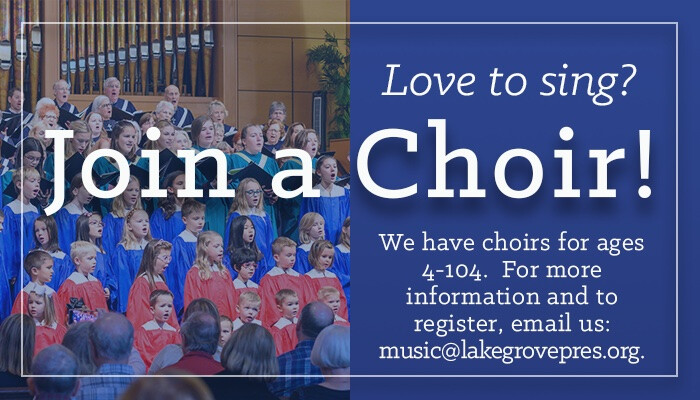 Daily from 01/01/2022 to 01/31/2022
In January 2022, we invite members of our church and our community to join one of our choirs. We have choirs for all ages from 4-104!
Here at Lake Grove, we eagerly experience God through awe-inspiring music.More than 150 adults, children, and youth participate in our choirs and share their musical gifts with the congregation.
To learn more about our choirs, or to register, visit www.lakegrovepres.org/connect/music.