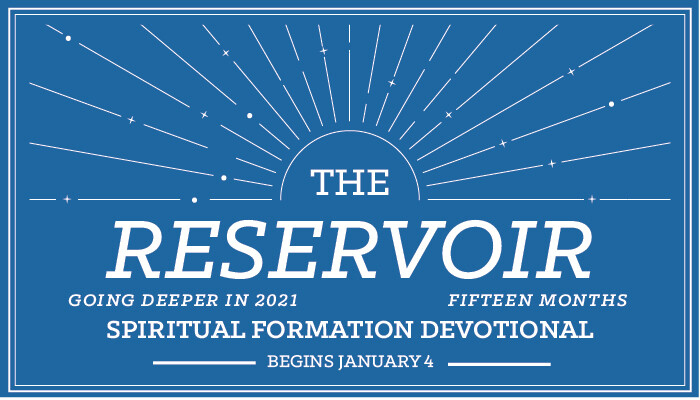 Monday, January 04, 2021
The Reservoir
A Spiritual Formation Devotional
Begins January 4
Are You Ready to Go Deeper in 2021?
Join your Lake Grove church family in reading through a spiritually rich and relevant weekday devotional designed for renewal and growth in Christ.
Daily entries include a quote, thought, Scripture passage, and questions for individual, family, or small group reflection. In short but meaty portions, this devotional explores how we can accept Jesus' daily invitation to be filled to overflowing with His living water.
Share the adventure…with family or a small group of new/old friends…small groups will be forming in January!
Worship and Special Events…themes from The Reservoir will be explored in Sunday worship services and during periodic special events during the year.
When you register you can order your copy of The Reservoir for $12.00…copies will be available for pick up at a Reservoir Drive Thru event in the church parking lot on Sunday, January 3 from 12:30-1:30 pm. Single copies may also be ordered through Amazon.com.