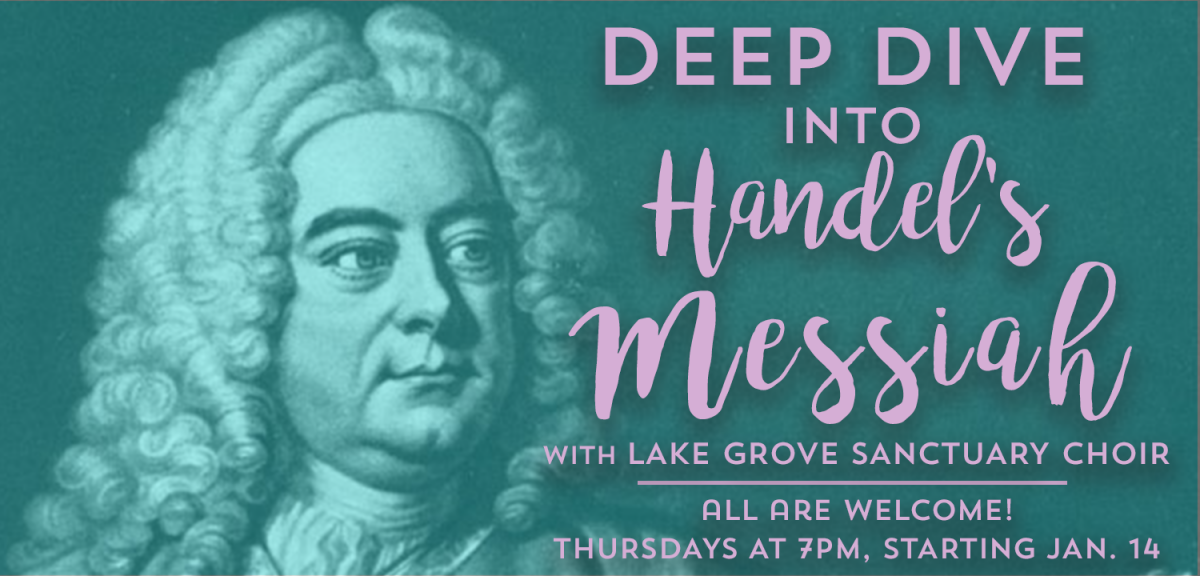 Every Thursday, from 01/14/2021 to 03/18/2021
,
7:00 PM - 8:00 PM
Beginning January 14 at 7:00 p.m., you are invited to take a virtual Deep Dive into Handel's Messiah!
Join our Lake Grove Sanctuary Choir in rehearsal as we sing through choruses, study the text, and explore the solos of this amazing work. Handel's Messiah will be featured in our choir's upcoming virtual projects--click here to view our recent virtual projects on YouTube.
All are invited to join us! The first ten guests to register will receive their own free copy of the Messiah score.
For more info and to register contact: .