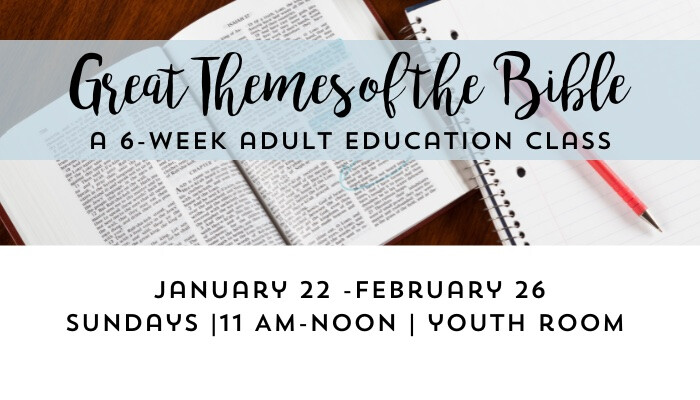 Every Sunday, from 01/22/2023 to 02/26/2023
,
11:00 AM - 12:00 PM
Join us for a 6-week adult education class focusing on the Great Themes of the Bible. We will discuss topics such as creation, covenant, grace/Law, providence, justification/righteousness, and sanctification/holiness.
Jan 22-Feb 26, 2023 from 11 AM-Noon in the Youth Room.
To register click HERE