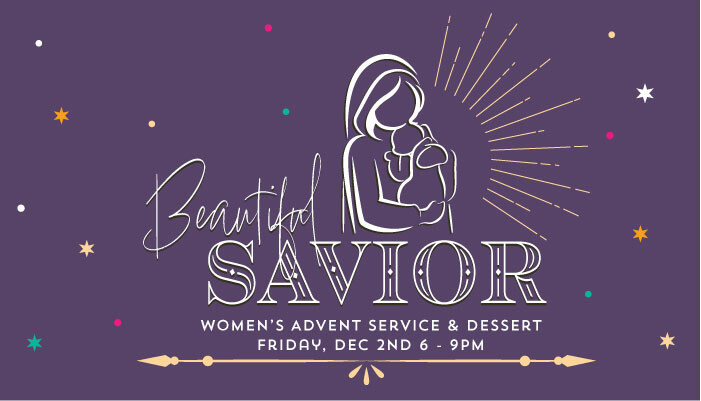 Friday, December 02, 2022
,
6:00 PM - 9:00 PM
Join us for the Women's Advent Dessert- Beautiful Savior - Friday, December 2 from 6:00 – 9:00 PM! This evening orients us to our Beautiful Savior as we enter Advent and look forward to the celebration of Christmas. Come experience the beauty of Christ through a service of song and reflection featuring guest vocalist Vakare Petroliunaite, Connie Titterington, piano, and Wendy Bamonte, flute. Service will be followed by dessert in the Fellowship Hall with specially decorated tables. The event is free, but registration is required. Registration can be done in person Sunday, Nov 20 after services or online HERE. Please register by Nov 27.
If you would like to decorate a table please send an e-mail to AND Jani Lockwood .