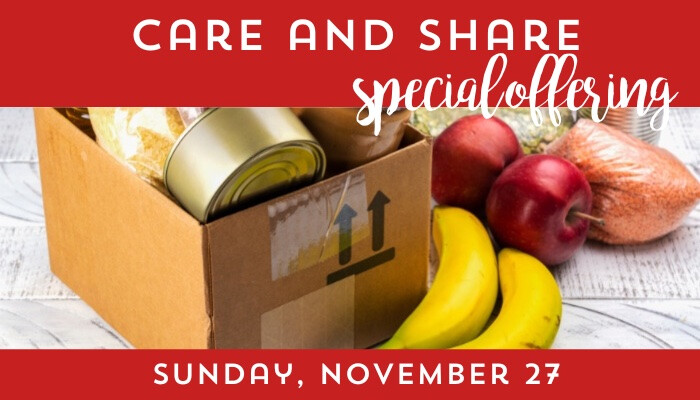 Sunday, November 27, 2022 - Saturday, December 17, 2022
Care and Share offers food boxes to families identified by Clackamas County social service agencies. Boxes of food (or food gift cards) are delivered monthly January through November to families in need. In December, the Christmas Care & Share program provides food boxes for approximately 50+ families.
Care and Share receives ALL its financial support for the entire year during the Advent season. If you would like to make a donation, a $75 food box feeds one family, $750 will provide 10 food boxes for 10 families. However, ANY and ALL donations are welcome! Your gift will help us provide food resources at Christmastime and throughout the year. You may also contribute online HERE or mail in your donation to:

Lake Grove Presbyterian
4040 Sunset Drive
Lake Oswego, OR 97035
*Please reference "Care and Share" in the memo line.
And...2022 brings exciting changes to Care and Share! Packing food boxes AND delivery will be on Saturday December 17th at 10 AM in Fellowship Hall. Church member/member teams will sign up to pack and deliver food staples to recipients allowing our volunteers a fulfilling experience from start to finish. When signing up, please designate the quantity of food boxes you are willing to pack and deliver and the number of families you are willing to serve.
To sign up click HERE