The Vision Team arrived safely back in Portland on Sunday, February 17. As we looked back on the trip, we considered our most memorable moments. Below are entries from each member of the team.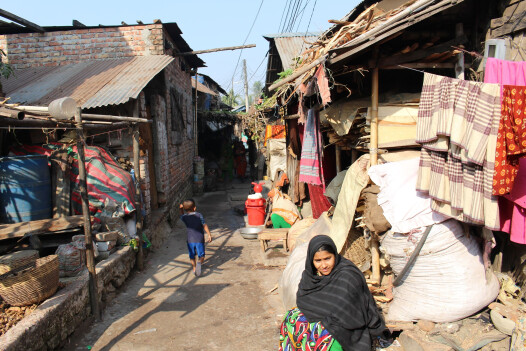 I will never forget winding through each slum community and the contrast of the smells of garbage and smell of food being cooked – the contrast of the darkness of the pathways and the brightly colored fabric and bright smiles worn by the poor who lived there – the contrast of the desperate lives of many and the shining joy of those most vulnerable who have been chosen by their community to receive help from World Vision.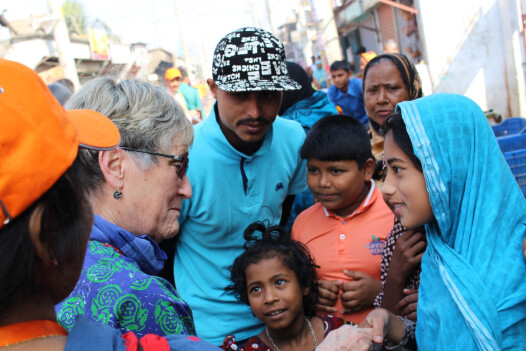 I will never forget being greeted everywhere we went with beaming smiles, sweet flowers and welcome songs.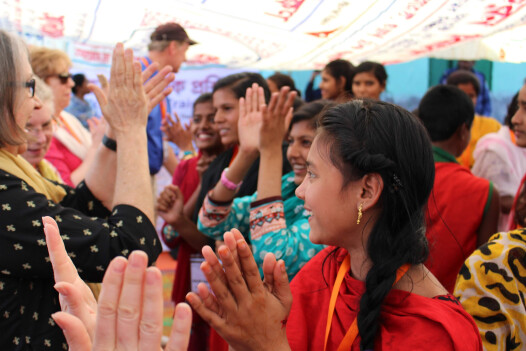 I will never forget the transformation from tears to full joy in the faces of the young teen girls as they described their journey from child labor, under nourishment and loneliness to schooling, three meals a day and friendships.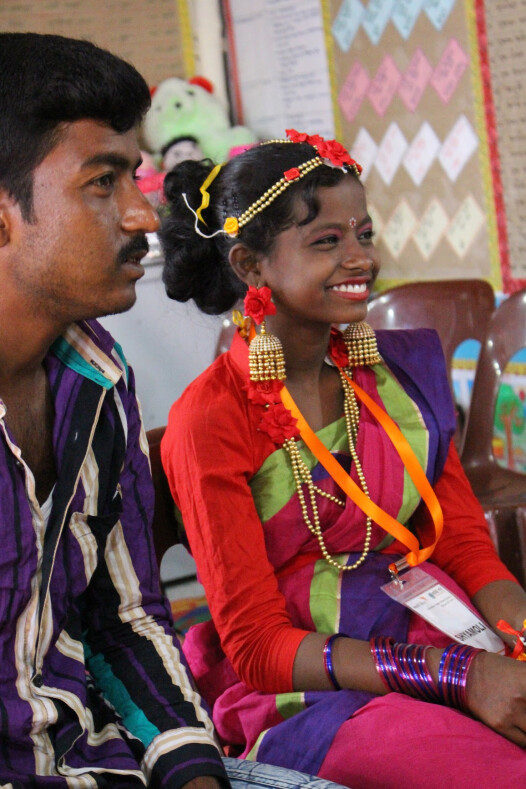 I will never forget the face of a father as he listened to his daughter tell her story, fighting back his tears.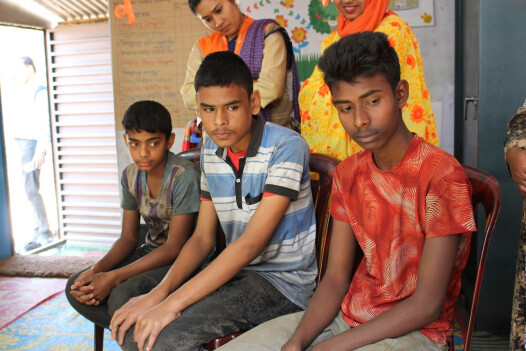 I will never forget the courage, confidence, and resilience of the children and families that we met. In particular, I think of Rohan, Billal, and Arafat— three teenage boys, feet bare and dirty from their grueling 12-hour days of machine shop labor. They will soon be able to go to school thanks to World Vision. Though they are teenagers, they were transported to a moment of joy and laughteras they joined in with the preschool children doing the Hokey Pokey! Their joy is just beginning.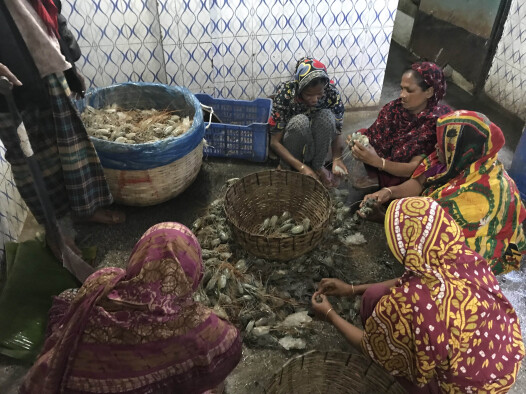 I will never forget the four women working at the shrimp depot, squatting for 12 hours a day on a cold cement floor and especially the two women who had been at this labor for 20 years. My heart ached for the children we met who had been doing this same job until they were rescued by World Vision.
I will never forget the transformation we witnessed as the fathers and employers shared their stories with us. As one father described the pain of being left by his wife with his 3 year old daughter, and the difficult decision he finally made to put her to work at a young age so that she was not left alone at home while he was away working, he sat hunched over and avoided eye contact. Sensing no condemnation, but only concern and compassion from us, he slowly grew more confident, especially when he arrived at the point in his story where World Vision offered him the opportunity to improve the situation for both him and his daughter. With a one-time cash grant to purchase a rickshaw and a short term cash grant to pay for school supplies and a uniform, he could send his daughter to school and increase his income. His posture literally shifted as he moved from shame and defensiveness to pride and confidence, his eyes brightening with hope for the future. We witnessed this in several fathers, and a few employers as they realized that we were there to support and encourage.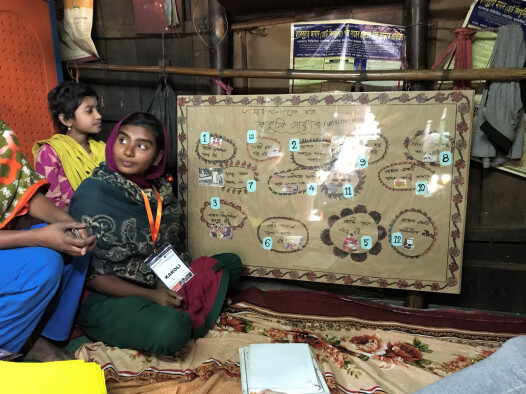 I will never forget the Vision Boards, so carefully constructed to describe and illustrate the hopes and dreams of each child removed from child labor, and the pride of each child as they checked off those dreams that had already become a reality and the hope each has for her future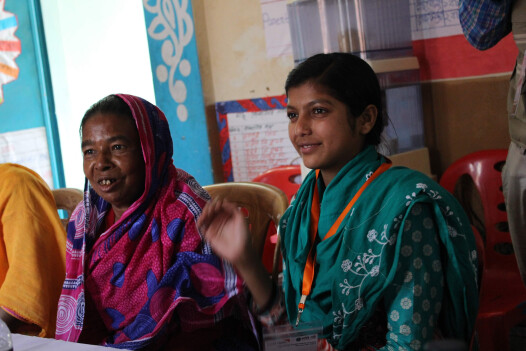 I will never forget the expression on Lipe's face as she showed us her bank book and the savings she is adding each month.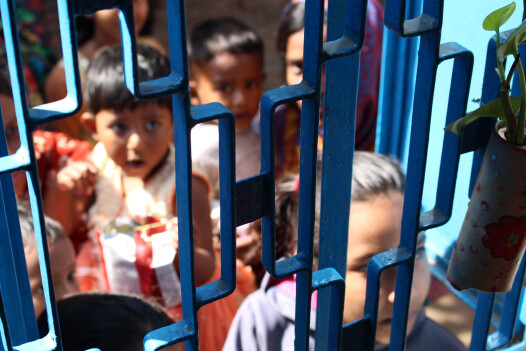 I will never forget the faces...the faces of the World Vision-Bangladesh staff members, children, parents, and community members in the slums of Dhaka, Jashore, and Khulna, Bangladesh. On every face I saw a look of yearning and anticipation as we spoke words of encouragement and offered prayers of blessing. In every face I saw a look of recognition that bore witness to a growing understanding that they were not forgotten by God...that our loving and gracious God cares deeply about all of us and has something more...something life-changing...in store for each one of us...including them.
I will never forget what hope sounds like in the clear voice of a promising young girl describing how her life has changed now that she is free to pursue her dreams rather than being required to work for pennies a day to help put food on the table. I will never forget what hope looks like in the broad, beautiful, infectious smile that lights up her face. I will never forget the deep, humbling emotion and gratitude welling up within me as her eyes lock with mine during the telling. I pray I will never forget the promise I've made to pray and tell her story.
Bob Pierce, founder of World Vision has stated, "My heart has been broken by the things that break the heart of God". Prayer, discernment and creative community response has been the response to pain. This week our hearts were broken by the situations of children and families living in the slums of Bangladesh. And yet time and again we saw hope restored through this World Vision program.
It is a privilege that Lake Grove Presbyterian Church can participate in this partnership to bring joy and hope to so many children and families.
We will never forget.