This morning, we visited yet another of the Khulna area slums. This one was near a port on the river where huge sacks of fertilizer and grain were unloaded from large boats onto men's heads and then onto large stockpiles, prepared for transport. The railroad owns the land for this slum and charges rent for the spaces, but the 15,000 residents have built their own houses. After our walking tour through the narrow alleys, with openings along the way into small dark houses, we reached the World Vision Child Friendly Learning Center. Brightly colored mats covered the floor and art work graced the walls and hung from the ceiling. The large space provides such a place of respite and peace for the 25 pre-school children who attend there. We were treated to talented dance performances by two of the pre-schoolers and two of the 20 older girls who benefit from the "catch-up education" available for children who have missed years of school due to child labor. After a traditional dance, the girls surprised us by dancing to a pop Christian song, choreographed by their World Vision teacher. And with joy, we joined them when invited by a gentle hand.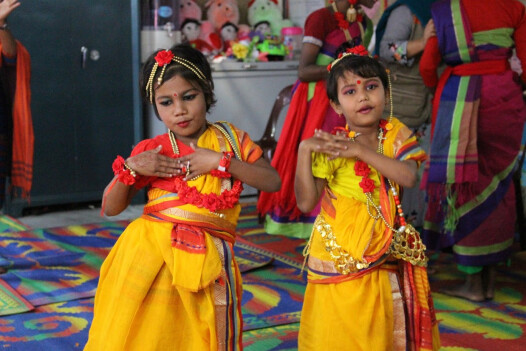 Again, we were amazed by the large numbers impacted by this relatively new program. Sixty-eight children have been removed from child labor in two years. Of these, 53 are now enrolled in regular school. The rest are receiving vocational training such as a two-month sewing course. The parents of 47 of these children have received technical assistance, funding and training to start a new business or improve their business. One hundred mothers and 20 fathers attend a "positive parenting course", 120 girls and 20 boys have attended a life skills training course. Each child creates a "Vision Board" demonstrating their dreams and those of their parents. Often the boards demonstrate a wish for a beautiful house, their own land, nutritious food, and a specific vocation. We also frequently heard the children wish to stop girls from early marriage and to support other vulnerable children like her. World Vision gives the girls homework from the life skills class – to share what they learn with four of their friends. In many instances, the word is spread far more widely than that.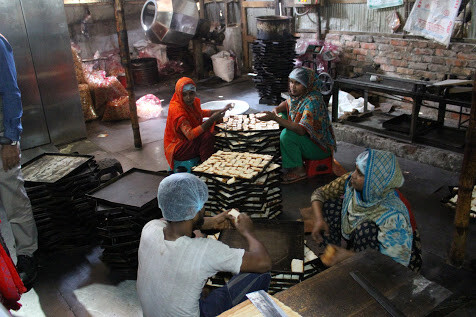 After the center, we visited a local bakery. Last year, the owner had refused a tour, but this year, now that he has agreed to no longer employ children, he proudly showed us this large 2-room operation. He operates 24/7 with 40 workers in different shifts. Cookies are baked in a huge open flame oven and retrieved using a long metal rod, the worker protected by a thin rag from the heat of the rod. The cooled cookies are packed by hand into plastic bags and sealed with a candle. Shamoli was 10 when she worked there and burned her hand while sealing bags. The heat from the ovens made conditions difficult. Her opportunity now to attend school and to have time to play with friends brings a smile to her face.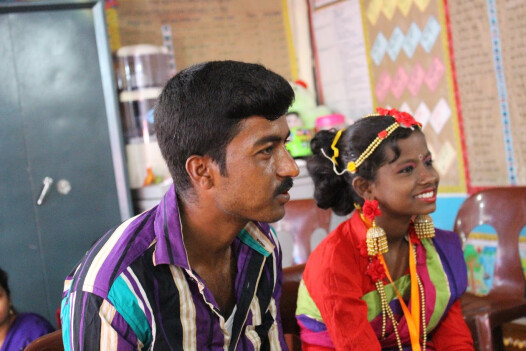 We have seen over and over this week how the various World Vision programs that make up Jiboner Jannya work in sync to result in a sustainable improvement for the most vulnerable families in these communities. More than once, when asked, the families said that they no longer need World Vision to assist them. They seem very happy for World Vision to turn their attention to another needy family, now that they see a hopeful future for themselves.