Today we had a close-up look at the work of World Vision staff in the slums of Khulna. Our day started with a walk through the narrow, hard packed dirt path of the slums, bordered by an open sewage drain. The walls on either side of us alternated from wood slats to metal sheeting, to brick with concrete. Heavy wooden doors and window shutters stood open to let in the air. Most homes had a metal cooking pot just outside the door, and black smoke rose here and there. While most homes in this slum consist of a single room, it was encouraging to learn that there were public toilets and wash areas available, and we passed several hand pumped wells on our 15 minute walk. We asked one of the well users how deep the well was constructed and were told that it was 300 feet deep. The well is saline – but is nevertheless still used for washing, cooking and for drinking by the slum residents.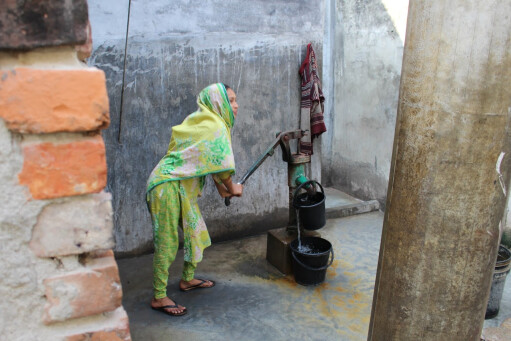 Gathering later in the World Vision Community Center, we learned that 20,000 people (appx 5,000 families) live in this slum. We listened to the stories of two of them.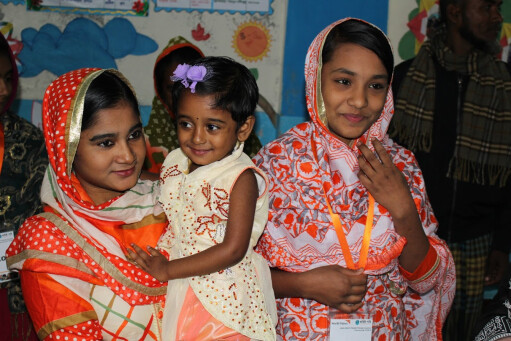 Lima is a bright-faced teenager and bravely shared her story of how her mother committed suicide when she was in Grade 4. Her father's knee had been damaged by a falling tree and he was unable to work in the village where they lived, so they moved to the city to live near her older brother. Unfortunately, her brother also could not earn enough to feed the family, so Lima was sent to work in a shrimp processing depot. This type of work is not only hazardous in that the shrimp shells are sharp and cut your skin, but the shrimp are treated with chlorine, which burns the hands. In addition, the work takes place at night – since the shrimp sellers collect the fish at the docks between 4 and 5 pm. Lima's work crew of 3 or 4 women arrive to work around 4 pm and often work until 4 am. They have to cross the river in the dark by boat, and often get hassled by boys in the street on their way home. Then, because the pungent smell of shrimp cannot be removed from their skin and clothes, Lima was ostracized, teased, and isolated from other children. Her sister-in-law had to feed her because the spicy food further irritated her chemically sensitive hands. For this, Lima earned approximately 40 cents per day, enough for about 1 kg of rice and 1 kg of potatoes.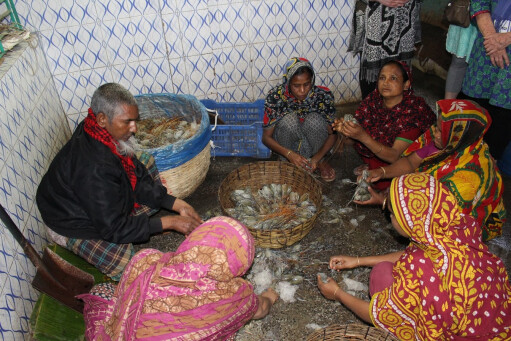 World Vision's program identified Lima as one of the most vulnerable in the community and asked her father if he would commit to take her out of the workplace and send her to school. He was provided with a rickshaw (and he added electric power so ease the pressure on his knee) to increase his income enough to provide for school tuition and materials. Lima is now back in school and hopes to be a teacher. Her father has gone to parenting classes to learn positive parenting and has elected not to marry again so that he can focus his attention on his daughter. His smile shows his pride in his ability to provide for a hopeful future.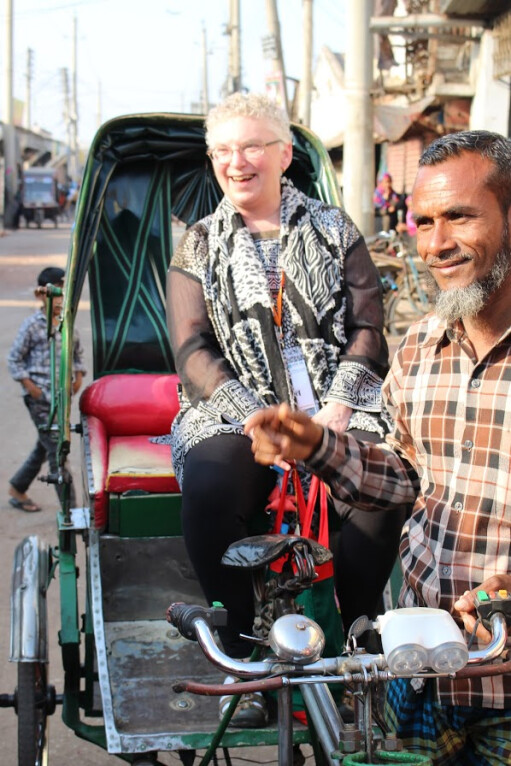 Kakoli's story is similar in that her mother was left single at a young age. After primary school, Kakoli joined her mother, laboring in the shrimp depot. World Vision assisted her mother to start a fabric-selling business, and now Kakoli attends school, keeps her mother's accounts, and hopes someday to be a nurse.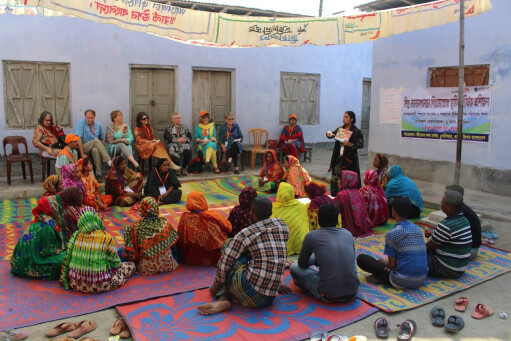 In the afternoon, we attended a positive parenting class, where 26 parents of children who were formerly in child labor situations happily interact as they learn to be better parents. There is much hope in this slum through this Jiboner Jannya program!