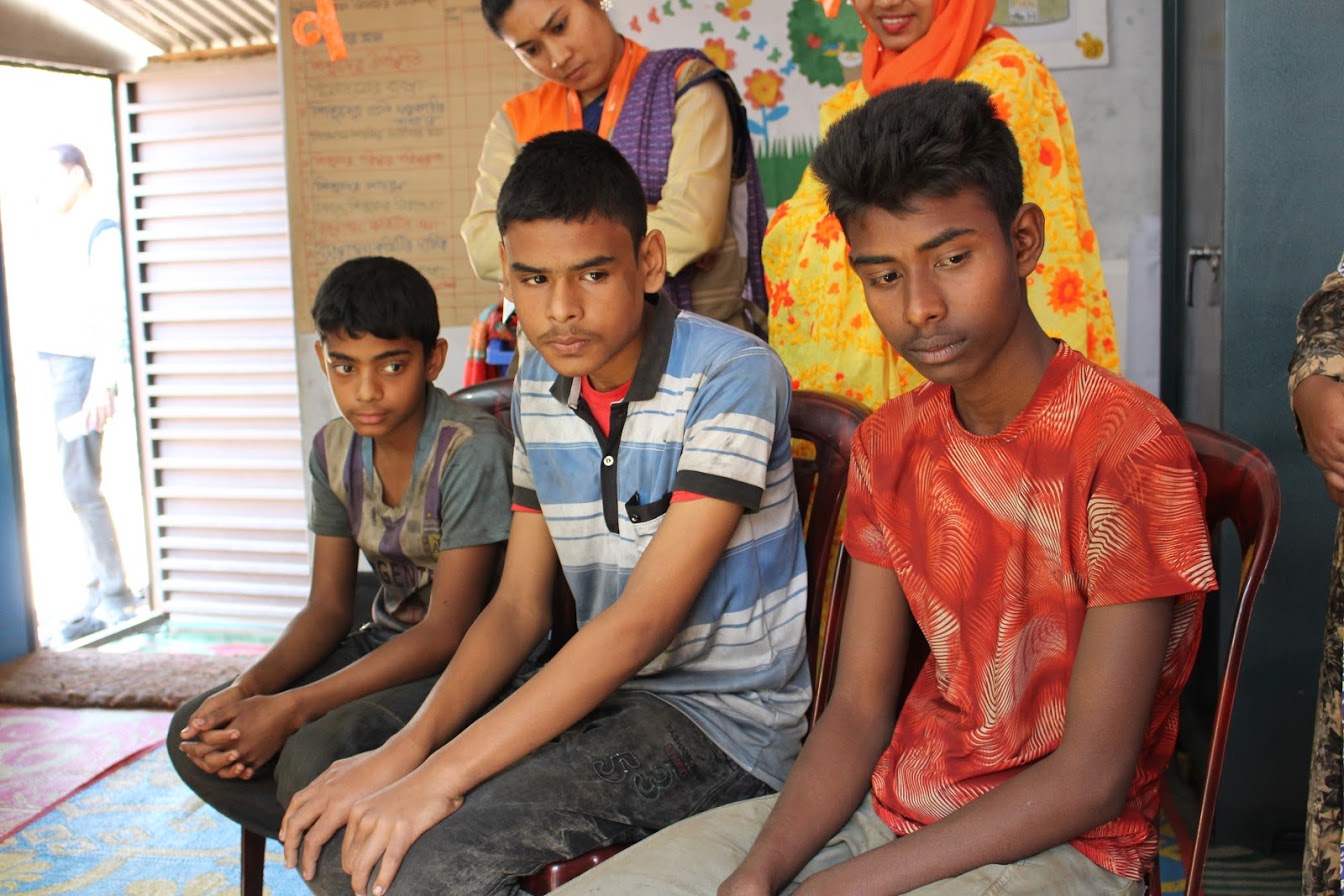 Jiboner Jannya
This phrase, meaning "for a better life", is the name of the initiative to Eliminate Child Labor that World Vision has undertaken here in Bangladesh in partnership with Lake Grove Presbyterian Church.
The statistics are alarming. Out of an estimated population of 39.65 million children in Bangladesh between the ages of 5 and 17, the International Labor Organization reports that 3.45 millionare engaged in work and 1.28 million of these are laboring inhazardousjobs. Even worse, 729,600 children are abused in their workplace – either physically through beatings, sexually, or verbally (from 2013 Bangladesh Bureau of Statistics Child Labor Survey). Twenty-four percent of these working children never attend school according to a World Vision survey in 2017.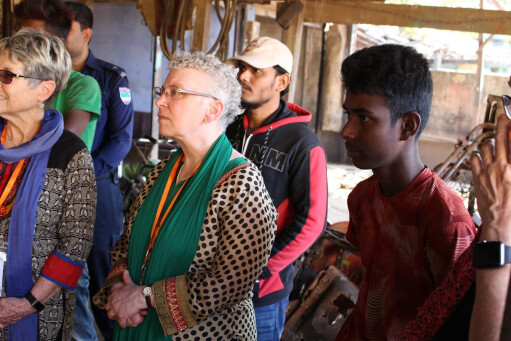 There have been child labor elimination laws in Bangladesh since 2010, including a 2018 law banning labor for children below the age of 14, but they are not enforced and often child labor occurs in areas where it is difficult to observe.
World Vision's program is simple.
1) Remove the children from hazardous work situations.
2) Provide catch-up education for the children so they can re-join the regular school.
3) Provide initial resources for the family to build capacity for them to increase their wages and replace those of the children.
Today we met three poised young men, ages 13 through 15, who work in machine shops. The boy's clothes and hands were stained with oil and metal shavings. But their smiles were large when we asked them about their hopes and dreams.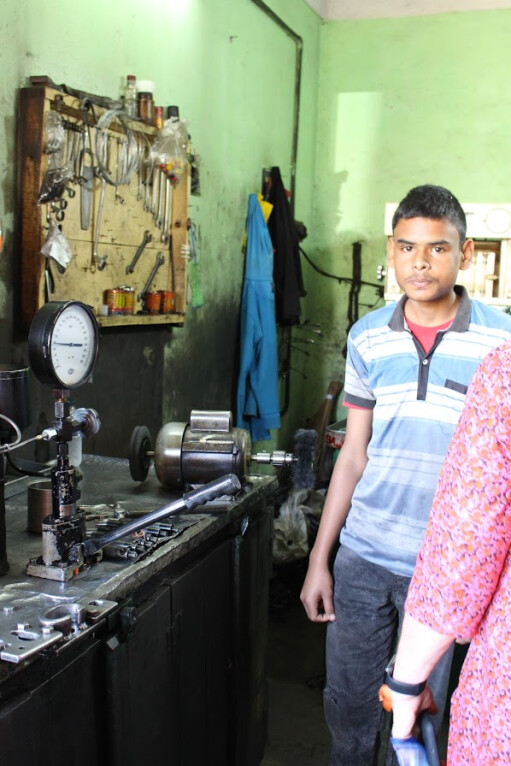 Billal, 15, works at a "denting and painting" shop, repairing damaged vehicles. He helps with grinding metal patches on vehicles, and is present around welding operations. The owner says there are some glasses to protect against the brightness of the welding, but no gloves to protect against sparks on the skin, or ear protection for the high-pitched whine of the grinder. Billal has worked in the shop for 4 years, having left school after grade 3 to help his parents. He works 13-hour days, 6 days a week and earns 500 taka per week – about $1 U.S. dollar per day. He is too old now to return to regular school, but through Jiboner Jannya, he will learn sewing skills and hopes to establish a tailoring shop.
Yasir is 14 and works cleaning the nozzle pump in a fuel pump restoration shop with 8 older workers. His employer is supportive of Yasir's desire to go back to school. He has been out of school for 2 years now, working 15 hour days, and once couldn't leave the shop until 2 am to begin his 30 minute walk back home. He earns a similar wage to Billal. Yasir will be able to return to school and hopes to become a computer engineer.
All three boys are excited at the changes possible for their lives through Jiboner Jannya.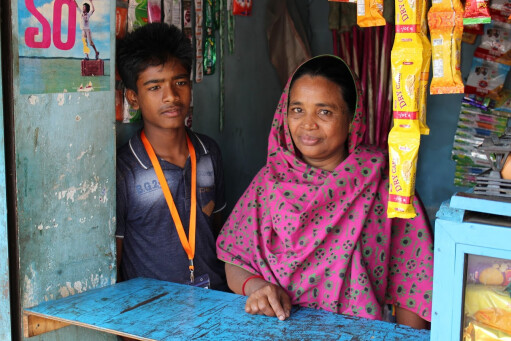 We observed exactly what changes are possible when we next met Rana and his mother. At 12 years old, Rana worked selling chips in the street to passersby. World Vision's program provided start-up money for Rana's single mother to set up a shop in a permanent space, providing 9 items for sale and accounting and business training . Now, a year later, we visited the shop which was overflowing with a variety of items for sale. Sales are going well, the mother reported, a big smile on her face. She then took us to see the one-room home that she was recently able to move into – a large improvement for the family. She is also pleased that she can now afford to provide nutritious meals for her son, and allow him to go to school. Rana is 7thin his class and hopes to become a policeman. Rana's mother hopes to expand her business and save enough money to buy land in the countryside and build a home there. There is every indication they will both realize their dreams.