What an honor it is for Mark, myself, and Alan Shiffer to represent the congregation as we follow God's lead into a hurting world. What a responsibility, too, to represent the Lord. Thank you, Lake Grove, for your support and prayers, and we thank mission team members LuAnn Yocky and Dave Strong for their part in the commissioning this past Sunday.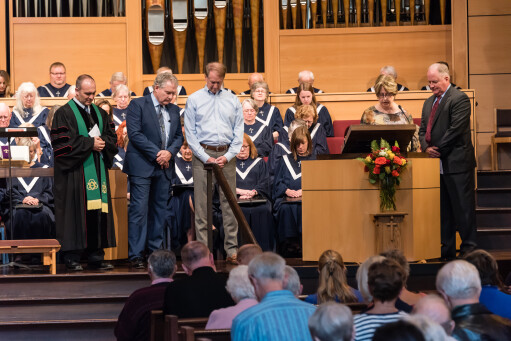 What does God have in store for us? Does God want Lake Grove to get involved in an ongoing partnership? Is there really anything we can do to make a difference in a problem so vast? We are talking about MILLIONS of Syrian refugees.
Please follow along as we keep you posted on some of the things we experience. Thanks for your continued prayers, and please also pray for Syria and Lebanon, as well as our 3 mission partners currently addressing this need: World Vision, Medical Teams International, and Salaam International.