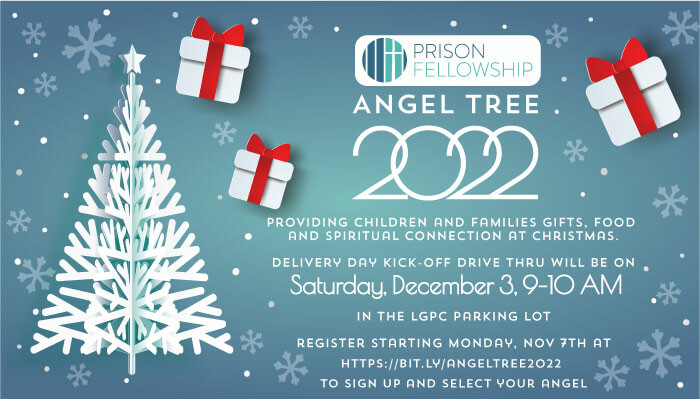 Monday, November 07, 2022
,
12:00 AM - Friday, November 25, 2022, 12:00 AM
It starts with a gift...
This year, Angel Tree is asking you to REGISTER and sign up for a "virtual" angel tag starting November 7th! We have 67 families (150 children) participating in the program. Once you are signed-up, the Angel Tree Ministry team will contact you directly with details about the children in the household. We are asking you to purchase, wrap AND DELIVER gifts to your recipient family living in the greater Portland area on Saturday, December 3.
There will be a drive thru in the church parking lot on Saturday, December 3 from 9-10 AM. During this time the Angel Tree Ministry team will provide you with a bag of additional gifts for each family, which will include an Advent calendar, a copy of the Gospel and a grocery gift card to send you on your way for delivery!

Please direct any questions to Jean Brunson 503-490-5993 or email at
*If you would like to support Angel Tree financially, your gift of cash donations is greatly appreciated. Checks can be mailed to:
Lake Grove Presbyterian Church
4040 Sunset Drive
Lake Oswego, OR 97035.
*Please make out the check to LGPC and write "Angel Tree" in the memo line.