Kids
Our goal is simple. To help kids discover they are loved by Jesus and that they have a place in God's story. How do we do it? With awesome dedicated small group leaders, engaging stories, silly but meaningful games, music that rocks the walls and the don't know what to expect, surprising element of fun. We are committed to an environment that allows kids to feel safe, welcome and accepted for exactly who they are. We walk alongside parents as we all discover what it means to be together in God's family.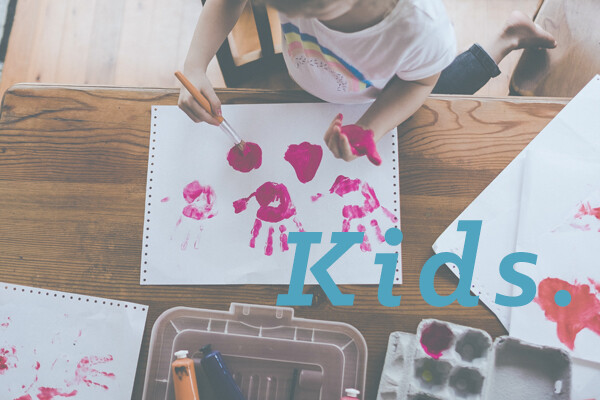 SUNDAY SERVICES
8 AM - All children are welcome to join their families in service.
9:30 AM - Sunday school programming for kids ages birth to 5th grade.
11 AM - Childcare available for children ages birth through pre-school. Older children are welcome to join their families in service.
5 PM - All children are welcome to join their families in service.
VOLUNTEERS: Our volunteers pour Christ's love into children, encourage children to grow in faith, and create a safe experience each Sunday where questions are asked, kids are validated and everyone learns what it means to follow Jesus. It's an adventure that might have you wearing a purple wig, reading a story to a two year old, listening like no one else to the hurts of a child. Join us - your world will be changed.
SAFETY
Your child's safety is a top priority. Our staff and volunteers have gone through national background checks and have been screened before being accepted into a leadership role within our program.
Each Sunday, parents check-in their children and provide their cell phone number. This allows us to get a hold of you via text message if we need to reach you during service.
If it's your first time at Lake Grove Kids, look for our Guest Check-in counter, where a friendly greeter will greet you and help direct your child safely to their class.